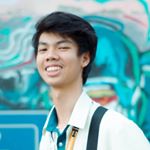 Rain Allen Olaguer, better known by his YouTube name Radapedaxa, is a Filipino animator, gamer, and maker of Minecraft videos. He started his channel on May 10, 2011 and has become known for his Minecraft gaming videos and parody songs.
Radapedaxa is a high school senior and aspiring programmer/animator
His first videos consisted of him playing GTA, Gmod, and Pokemon; however, these have since been eclipsed by the popularity of his Minecraft videos
As of June 2017 his channel has over 450,000 subscribers
Herobrine Series
Edit
Radapedaxa has created a series of parody songs informally known as the Herobrine Series. These videos, when watched in order, tell the story of Herobrine and his attempts to conquer Minecraftia with a mob army. The Herobrine series was arguably Radapedaxa's breakout event, earning his channel tens of thousands of subscribers.
The Herobrine series, in order:
Monster Crew
Nether Reaches
Radapedaxa often adds new videos to the storyline, either as prequels to existing ones or part of a spin-off using the Herobrine Universe.
Other Music
Edit
Other music parodies and videos created by Radapedaxa include
Diamond Sword
Emerald
Mines Below
Ad blocker interference detected!
Wikia is a free-to-use site that makes money from advertising. We have a modified experience for viewers using ad blockers

Wikia is not accessible if you've made further modifications. Remove the custom ad blocker rule(s) and the page will load as expected.